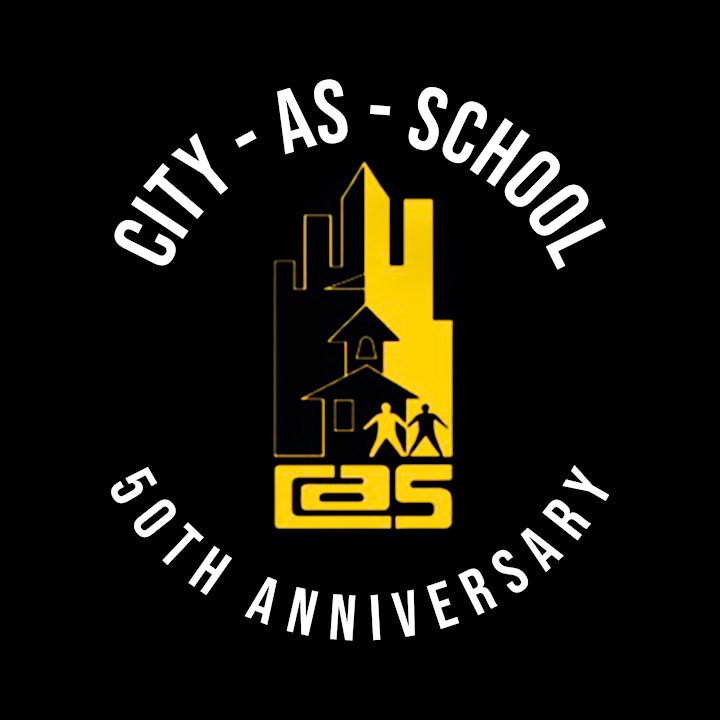 City-As School is celebrating 50 years of educating and inspiring New York City's youth. We are thrilled to commemorate C.A.S.'s history and the impact it has made since it's doors first opened in 1972.
On May 31st, 2023, City-As will host a 50th anniversary celebration event at Elsewhere in Bushwick! Organized by Alumni & Friends of C.A.S., Inc., we are excited to gather City-As Alumni from 1973-2022, current and retired faculty, friends and supporters of the school as well as anyone else interested in the cause!
Join us for a special evening with performances from some of our current creatives at C.A.S, alumni speakers and performers, a light buffet, and a photo booth from by The Self-Portrait Project, all from a rooftop with beautiful views of the Manhattan skyline.
Sets by City-As Alums DJ Grace of Spades, DJ Pauli Cakes & DJ Gravy.
General admission will include City-As commemorative swag!
Soft drinks and alcoholic beverages will be available on site for purchase.
Purchase tickets at Eventbrite.
———-
Elsewhere is an ADA-accessible venue and will have dedicated staff for guests who are in need of assistance. Elsewhere has a strict 16+ entrance policy. Attendees can not be currently-enrolled students of City-As-School, as per restrictions from the Department of Education.