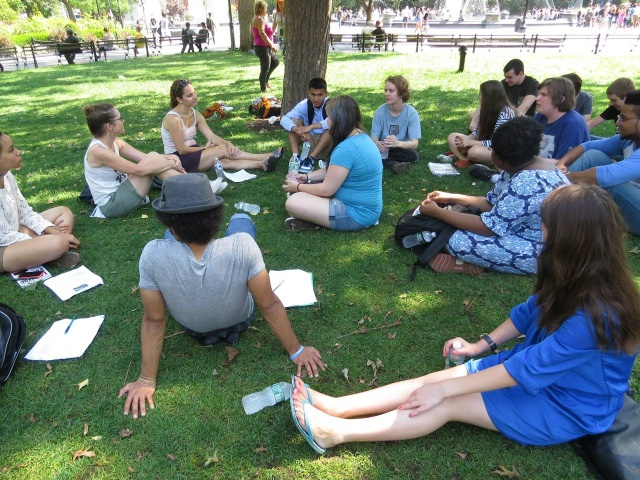 Dear Friends of CAS,
Our school year is about to start and we are looking for a few more great students to join us this September.
* If you know of any students that might be interested, please encourage them to come to our open house next Tuesday 8/25 and Wednesday 8/26 @ 9:30AM.
* If you know of any guidance counselors or school leaders that should know about CAS, forward the attached flyer to them!
Students may attend the Open House by themselves. Parents, Guidance Counselors, case workers, and caregivers are also welcome. No RSVP is required. Students should have a desire to take control of their own education and a dedication to furthering both their high school and "real life" educations through hard work and commitment to internship-based learning.
If you have any questions about City-As-School, our courses, internship offerings, or the admissions process, please feel free to contact: Lucy Small, Admissions Coordinator (admissions@cityas.org) or call the Admissions Hotline (212) 337-6881.